Home
Welcome to Battle Jump's home page. You'll find here Battle Jump's latest releases, and more.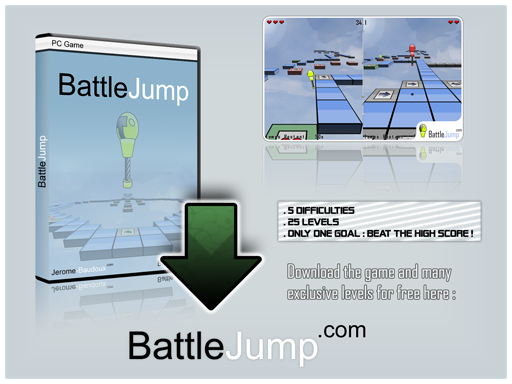 Battle Jump is a free 3D Platform game using OpenGL in order to be available on Windows, Mac OS and Linux.
We hope that you will enjoy it.

Do not hesitate to share with us your comments, and join our facebook page.
Jérôme Baudoux